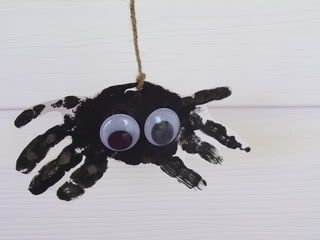 Not only is this craft cute, but it reinforces the concept of bugs/insects. It was super easy to do! Here is how...
Supplies:
Paint
Paper
Paint Tray
Paint Brush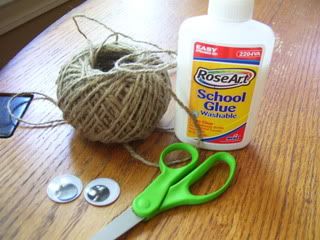 Scissors
Craft Google Eyes
Yarn or String
Glue
1. First, paint the palm of the child's hand. Transfer the palm print to the paper.This will be the spider's body.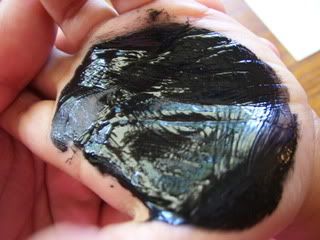 2.Next, paint FOUR fingers on each of the child's hands.Make a print on each side of the spider's body.This will be the spider's legs.
3. When the spider has dried, glue the eyes on.
4.Cut the spider out.
5.Cut a hole out at the top of the spider.Add yarn or string. Display and enjoy!